We're Getting Mutants in the MCU - The Loop
Play Sound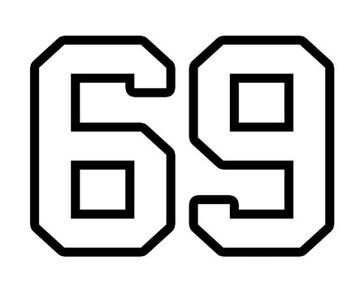 Hexekontenneaphobia (from Greek hexḗkonta, "sixty", and ennea, "nine") is the fear of number 69. The number may be the symbol of curse or irritation, as "The Curse of 69". Sufferers may get irritated when they see 69 a lot, especially from rather exotic sources, such as the amount of remaining free space in gigabytes, number of likes to a page on facebook, scores achieved at the end of competition, and number of wins in sports seasons that last at least 150 games per team. Some believe that 69-year olds could be cursed. 69-year old sufferers of hexekontenneaphobia may then suffer deprecophobia.
Another source of the phobia is that 69 (sixty-nine) is also an oral sex position so that mouths can connect with other's genitals. So the fear of this number can be linked to genophobia.
In 1969, Cubs fans had this fear as a result of the collapse of the Chicago Cubs baseball team, who had their 9-game lead in division in mid-August slipped away then missing the playoffs. During the last quarter of the season alone, the Cubs have lost more than 17 games in the standings, which is another potentially feared number, especially in Italy.